FOR MORE GENERAL TRIVIA CHECK OUT MY YouTube Channel !
TRIVIA WINNER:

Congrats to
Tim Fealy, a Reds fan, who correctly answered the trivia question about Pirate losing pitchers in 1966. Only Bob Purkey and Luke Walker had losing records for the 1966 club, both at 0-1, combined 0-2.
This week a new Trivia Contest. The Prize this week again is a Starbucks Gift Card.
NEW TRIVIA CONTEST

: IF YOU ANSWER THE TRIVIA QUESTION CORRECTLY YOU WILL BE ENTERED INTO A WEEKLY DRAWING FOR A

Starbucks Gift Card.

YOU MUST ENTER VIA THE EMAIL AT THE END OF THIS COLUMN

.
================================================================
T
RIVIA QUESTION:
In 1947 Harry Walker won a batting title while playing for two different teams in the same year. What were those teams?
ANSWER TO TRIVIA QUESTION IN THE PREVIOUS COLUMN:
In 1966 the Pittsburgh Pirates had only two pitchers on the roster with losing records. Bob Purkey and Luke Walker were both 0-1 on the season or a combined 0-2.
It took them until the end of the decade, or seven seasons of losing at least 90 games a year, but the 1969 Houston Astros finally broke the spell and had their first "non-losing" season. Led by super hitter's instructor, Harry 'the Hat' Walker, the club would produce only one .300 hitter, barely reaching the 100 homer mark, and not one regular batting better than .269. However, the starting pitching was solid and they had one aging relief pitcher who put together an impressive Save record along with a young strikeout king in the bullpen.
The team wasn't going anywhere in the first year of divisional play but if not for a September slide they might have finished over .500 for the first time, finishing 5th out of six clubs. They lost 8 of the last 12 down the stretch. They cemented a .500 season with a 5-4 loss to the Dodgers on the final day of the season before less than 10,000 fans in Los Angeles.
With the score tied 4-4 in the ninth, Fred Gladding gave up a pair of singles and with men on first and third, Walker called on former Dodger, Jack Billingham who promptly wild pitched across the winning run, 5-4. The season was over and an 81-81 record had been achieved.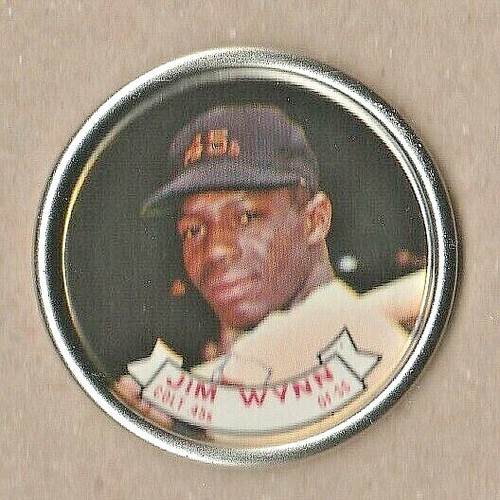 Only part timer Marty Martinez bettered .300 with a .308 BA in 78 games. Denis Menke, believe it or not, led the regulars with a .269 average tied with Jim Wynn. Wynn did crank out 33 home runs or one-third of the club's total production of 104. Menke hit 10 homers, while Joe Morgan added 15 with 49 steals. The entire team registered 101 stolen bases. This was really an unusual team when it came to batting. Pitcher Tom Griffin's two homers were more than any non-regular in the line-up.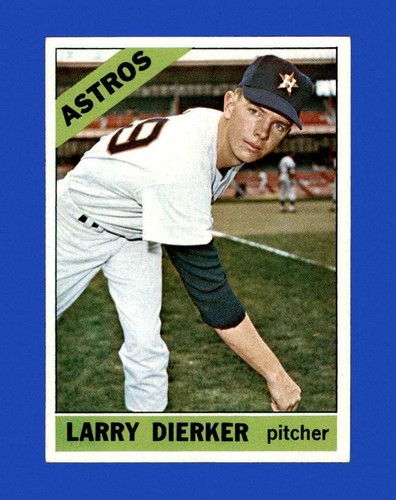 Pitching carried this team certainly, led by Larry Dierker's 20-13 record and 2.33 ERA at the age of 22. Don Wilson was 16-12, Griffin 11-10 while Denny Lemaster was a hard luck 13-17 with a 3.16 ERA. Jim Ray's bullpen action was good, striking out 115 batters in 115 innings and was 8-2. Gladding at 33 didn't have the impressive ERA but he did Save 29 games to lead the league with a career personal best. The team's 153 errors on defense were good for 7th in the league with Menke and Doug Rader committing 53 between them.
For the first seven years of it's existence the club lost an average of 94 games. They would not better the record of the 1969 season until 1972 when they had their first winning season.
TRIVIA CONTEST;

After reading this column you can enter the weekly trivia contest for a chance to win a

Starbucks Gift Card

. Enter via the following email.

Send

1)

your answer to the trivia question at the top of the column,

2)

your name, address and email so where we know where to send the card if you win

3)

any comment you have on the column.

One winner will be selected at random each week based on correct answers with the odds being based on the number of correct entries. Please cut and paste or enter the following email into your email system.


SEND YOUR ANSWERS TO

;

brillpro@gmail.com
==========================================================
Need to get out of a baseball hitting slump, or a golf swing slump? Order my new book

"Beating the Slump;

An athlete's guide to a better career." See it on Amazon for only $5.99. That is for the Paperback, you can also order Kindle on that link. You can also order paperback copies directly from me via the email below for my other books.
You can get a signed paper back copy of the above book
"Tales of My Baseball Youth - a child of the sixties"
for $15 Shipping Included
Use PayPal to brillpro@prodigy.net or contact us at the same email for other payment.
Thank you to those of you who purchased my book after reading this column.